Print Specific Elements from Webpage with PrintWhatYouLike Bookmarklet [tips]
Many elements in a webpage that are not necessary or important for printing needs, such as ads, buttons, menu, header, and footer. The most important thing is the main content isn't it? You don't have to install software (I called it bloatware) from printer vendor to do such thing. Even you don't have to install anything. Just prepare your favorite browser, in this case I use Google Chrome.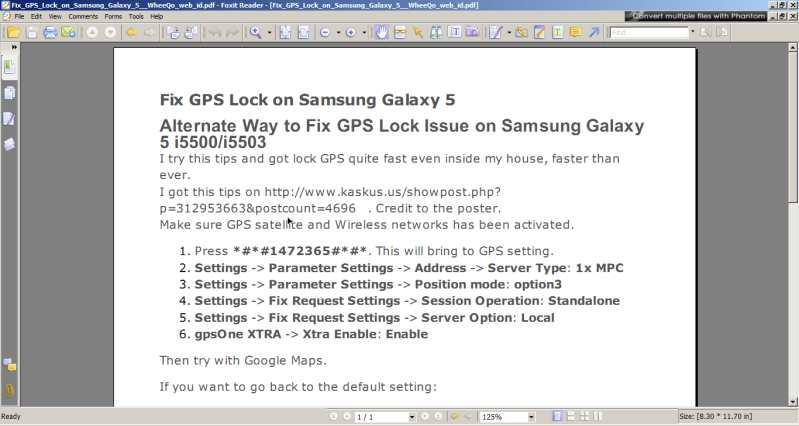 1. Open www.printwhatyoulike.com
2. Drag bookmarklet link to bookmark toolbar. Open website you want to print, then click the printwhatyoulike link in bookmark.

3. Click on the only area you want to print then click Isolate button.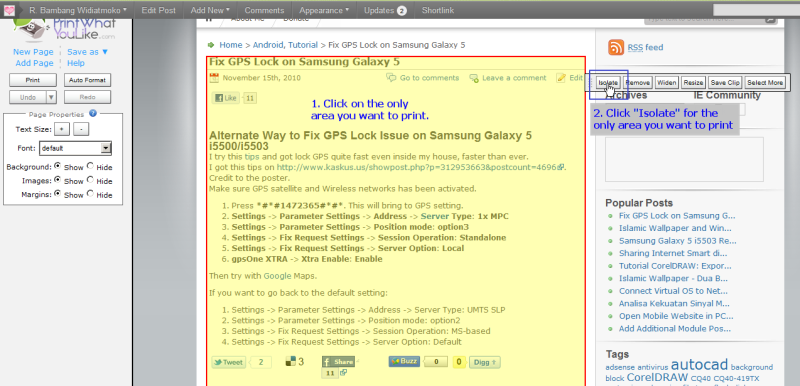 4. Click on the area you want to exclude from print then click Remove button.

5. If you want remove background, choose the Hide Background option. Then you can save to PDF or print it.

6. Preview