Sharing Internet Smart di Windows 7 dengan Connectify
Hei guys! I got a better alternative software for connectify, it's Virtual Router. So simple! If you unistall Connectify and Microsoft Virtual WiFi Miniport Adapter got missing, check this fix.

Tutorial ini menunjukkan bagaimana menjadikan komputer Windows 7 Anda sebagai hotspot menggunakan aplikasi gratis Connectify. Saya menggunakan modem SMART ZTE sebagai contoh.

Langkah-langkah
1. Aktifkan Wi-Fi dengan IP address automatic (DHCP enabled). Pastikan modem telah terinstal dan terkonfigurasi.
2. Download dan install Connectify.
3. Setelah terinstall ikuti petunjuk (wizard) yang diberikan:
4. Pada jendela Welcome klik Next.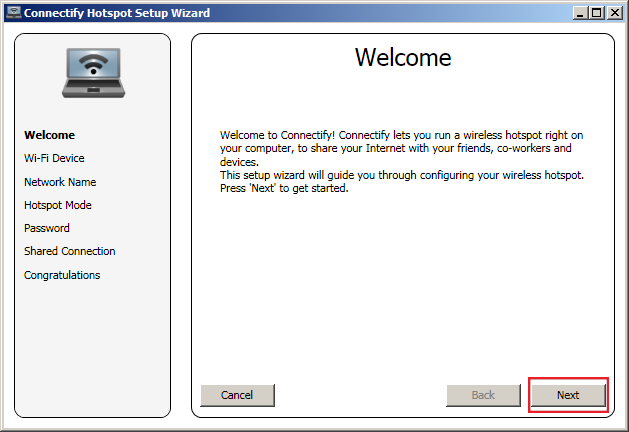 5. Pilih device Wi-Fi.

6. Tentukan nama SSID hotspot.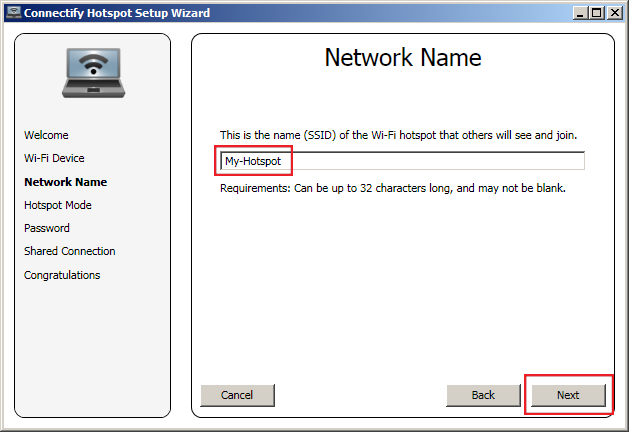 7. Tentukan mode keamanan hotspot, sebaiknya pilih yang terbaik.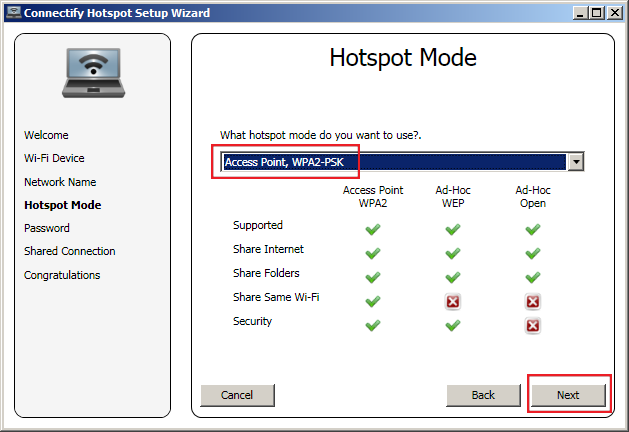 8. Tentukan password hotspot.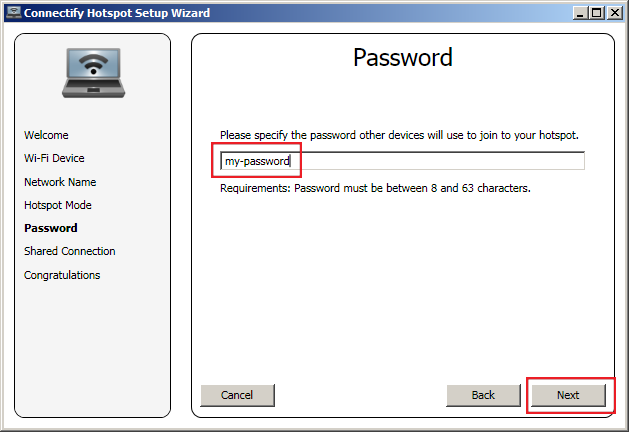 9. Tentukan koneksi Internet yang ingin disharing. Untuk SMART pilih Wireless Terminal.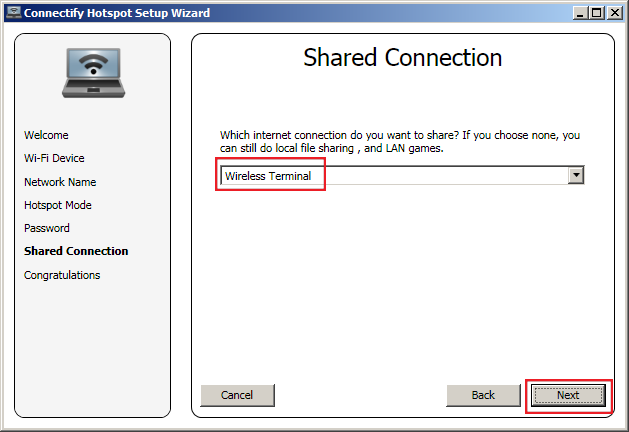 10. Konfigurasi selesai, klik Finish.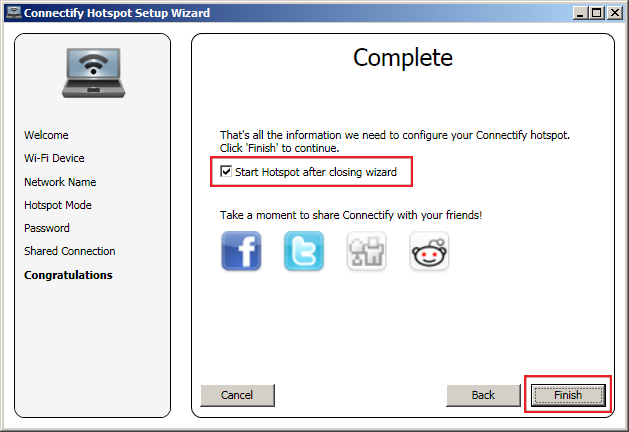 11. Window Connectify dapat ditampilkan dengan klik icon di system tray.

12. Koneksikan Internet Anda, untuk Smart dapat dengan mengklik icon network di system tray, pilih Wireless Terminal lalu Connect. Untuk Indosat -> indosatm2, Three -> 3data.

13. Klik Dial.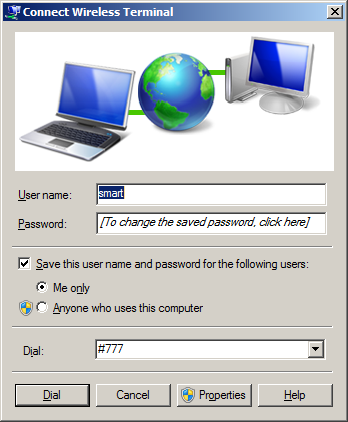 Pastikan device yang ingin terhubung hotspot diset IP addressnya automatic juga.
FAQ
dari http://www.connectify.me/docs/index.html :
A: I get 'No AP Mode Supported' warning

Q: This means that your wireless card does not support running in Access Point mode. For more details and a list of known supported devices, please consult the Supported Devices page.

Sometimes this can be resolved by simply updating your wireless drivers. You may find updated drivers via Windows Update. Many times Windows Update does not have the latest drivers and you may need to check with your laptop or wireless device manufacturer to find them.